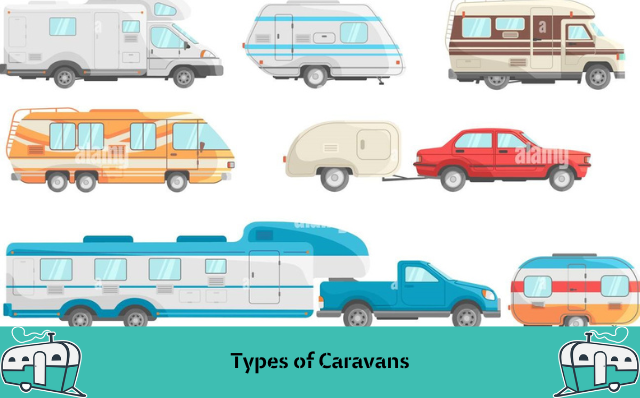 Going on vacation with the Caravan, which is the enthusiastic dream of most people, has brought itself to the fore in recent years in our country. One of the most attractive features of this holiday is that you have the freedom to act according to your pleasure during your holiday with a caravan.

Of course, the first condition to make this holiday a reality is to have a caravan. But what are the different types of caravan? Let us not forget that there are caravans for every budget and every taste. however, taste and budget are not sufficient factors to choose between caravan types. Before buying a caravan, you need to do detailed research and if you have time, taking a test drive with the caravan you choose will help you decide. You should also not forget to have the caravan you choose to undergo a full inspection, because you will live in this vehicle throughout your vacation. So, which caravan is right for you, what are the types of caravans, let us examine them together.

Regular Caravan
Regular Caravan is usually one of the first types that come to mind when caravans are mentioned. They are 'full bodied' with four walls and a full-height roof. The length of the van can vary, up to ten meters and can be between one and three axles. This type of caravan will adapt to you in all weather conditions. All you must do is find your campsite and hit the road.

Pop-up Caravan
These caravans are remarkably like a regular caravans with built-in equipment and a storage room. When the van is ready to use as accommodation, simply open the roof, which will give you about half a meter more usable space. Another benefit of having a pop-up caravan is that when packed it is not as tall as a regular van, so it will reduce wind resistance while towing, providing a more comfortable driving experience.

Tent Trailer
If you have a small vehicle, the Tent Trailer will be the best option for you. A tent trailer is a trailer with a tow tent attached. You can easily store all your belongings in the trailer, and everything is quite light and easy to pack.

Camper Trailer
The camper trailer is like a tent trailer, but this type of caravan is known as more durable. The camper is folded neatly around the trailer to a smaller size and is lightweight so it can be easily towed in a small vehicle. It is also more convenient and easier to install.

Pop-out Caravan
More suitable for large families, pop-out caravans have openings at the ends where you can put an extra bed. Unlike other caravan types, it offers larger storage space. It is the right caravan choice for larger families or groups that need extra sleeping spots outside of storage space.

Fifth Wheelers
The fifth wheelers caravan is a larger vehicle than other types of caravans, and a much larger vehicle is required to tow it. These vans are towed in the back of a larger vehicle or truck in the same way a semi-trailer is hitched to the cab. Although the caravan itself is large and comfortable, you will not be able to enter every campsite due to its size. Therefore, you should call ahead and get information about the area you are going to.

Motorhome
This type of caravan is very suitable for holidaymakers planning long journeys. Since the caravan and the car are a whole, it will provide a more comfortable journey for the drivers. it requires no extra installation, and the interior is available to be equipped with many of the comforts and amenities you would find at home.

The only thing to consider here is the fact that you will go with this caravan wherever you go. therefore, you should think carefully about the type of caravan you will choose. Thus, you can enjoy your holiday.