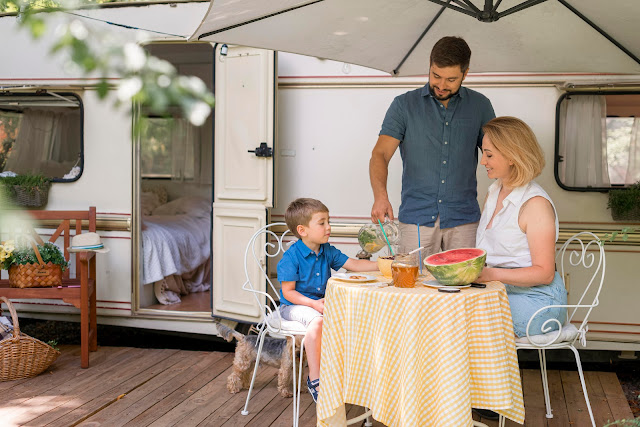 Recently, the interest in caravan holidays in our country has been increasing. Due to the pandemic, people no longer want to be together, and they try to stay away from the crowd as much as possible. That's where we think about how perfect a caravan is for a vacation. because the caravan holiday is a vehicle that has the features and equipment that can meet the desires of the people we live in, and it is one of the most suitable options for vacation. and as mentioned in this article, the advantages of a caravan drive are too numerous to be counted.
Freedom
Perhaps one of the best advantages of a caravan holiday, which is the first advantage, is the perception of freedom accepted by everyone. Freedom is necessary for every individual. To know oneself, one needs to be free and have countless experiences in every sense. A free vacation is one of those experiences.
The only thing you absolutely need for a holiday where you can move freely is a caravan that suits you. The caravan will make you feel free in every way. For example, you will not have a problem with accommodation, or you will not have to adapt to a certain community. most importantly, you will be able to move your vehicle freely to any route it desires. What an irreversible option for a caravan vacation, right?
Comfortable
Of course, one of the most important things for a holiday is comfort. Why would people want to go on a vacation or journey that they are not comfortable with? The caravan will offer you the most suitable options for a comfortable holiday. Maybe it does not have the comfort of a five-star hotel, but for individuals who are fond of freedom, we are ensuring that a caravans are comfortable and safe holiday option.
The place you want will be your holiday place and your home is always with you. Having all the belongings you want to spend your holiday within the caravans that you can easily fit in. What more do you need for a comfortable holiday?
Affordable
Another advantage that causes it to be chosen most by users is caravans are affordable. Think about the money you've paid for vacations over the years. Hotel expenses, travel expenses, rental car expenses and many more.
Instead of thinking about how you will pay the debts, you have acquired while on vacation, why not go on a vacation with a caravan that fits your budget? Of course, caravans also have expenses, but they do not tire you as much as other expenses and it is unnecessary to avoid expenses that will always stay with you. An affordable holiday where you can go any route like a turtle with your house on your back will, please you and your loved ones.
What are you waiting for to save money, move freely, choose a holiday with comfort and many more advantages? It is not difficult to find a caravan that fits your budget or tastes right away. The only thing you must do is which season you will go on vacation. We hope you are not too late.