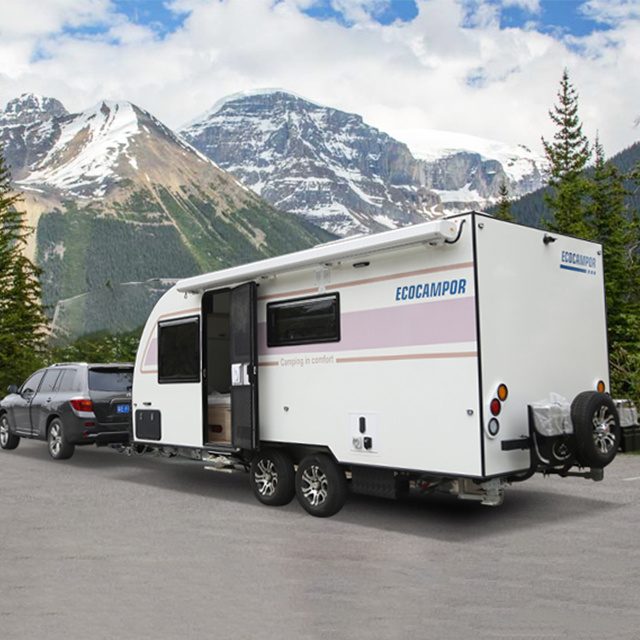 The Caravan Security
issue that many people hesitate and research most before buying a caravan is safety. Before deciding to travel in your caravan, you should know the basics of caravan security. There are many ways to keep your caravan safe, and the following tips will help you keep your valuables safe while you are travelling.
First and foremost, you are supposed to make sure you lock all the windows and doors and have a working door lock on each one. Keeping your windows and doors locked is crucial for air circulation and to prevent intruders. Also, check all your windows and doors for any signs of tampering, and install additional over-locks where necessary. Adding a high-quality window lock is an important security measure for your caravan. In addition, closing the curtains or using dark curtains when you are not in the caravan or when it is evening will prevent many prying eyes from disturbing you.

Another way to protect your valuables is to install security lights, such as motion sensors. Motion sensors can deter thieves from targeting your caravan. They can also help you find your caravan if it is stolen.

In addition, wheel clamps which is stopping the caravan from being rolled away and GPS trackers can also be installed to help the police locate your caravan if it is stolen. These devices are easily installed and can be linked to your smartphone via an app. Installing security devices on your caravan will deter thieves from targeting your property. Having metal covering the couplings of your caravan is also a good way to deter crooks from stealing your caravan. A good anti-theft device is a universal coupling lock, which you can attach to the couplings of your caravan. To keep your caravan secure, however, you must make sure that you detach the lock whenever you move it. They can also assist you to identify who's outside your van if things go missing.
If you're worried about the safety of your caravan, you should consider installing a trailer sticker. Putting a sticker on the trailer will also keep thieves away.
Preventing Intruders
Choosing the right location is another important security measure. Not only will this prevent intruders from stealing your caravan, but it will also protect your belongings. You ought to choose parks with a good safety record and pay attention to don't parking in plain sight. If you have to park your caravan in the street, you can park it away from your home. You need to make sure the parking area is well-lit and install security gates. In addition to installing security lights, you should also install an alarm system.

The eventual measure is about the heavy of your caravan. Mobility is highly essential to hastily move away from your current location in the case of a hazard. Therefore, you should also check your caravan's nose weight. If it is too heavy, it can compromise stability. You can adjust the nose weight by adjusting the amount of equipment you store near the axle.